See on Scoop.it – Great Mind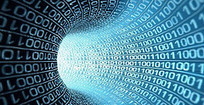 Success in marketing, particularly multichannel marketing, is now inextricably dependent upon having advanced technology platforms and skills as well. Yet, the Marketing/IT collaboration can be fraught with biases and skewed perspectives that grew out of the very different historical roles each team played in the pre-digital era.
It's a relationship organizations have to get right. I was reminded of this absolute when I was looking at a presentation my McKinsey colleague, Tim McGuire, made at the recent Direct Marketing Association conference.
Tim's presentation highlighted some eye opening facts: By 2015, the Big Data market will grow to $16.9b from $3.2b in 2010. Every hour enough information is consumer by Internet traffic to fill seven million DVDs. But more interesting were some cases about how companies used Big Data and advanced analytics techniques to drive real growth. One email campaign showed an increase of 288% in average profit from promoted products, while average profit from an entire basket of products increased 147% through advanced analytics. That's really impressive. Growth is already here for those who know how to turn advanced analytics to their advantage.
Which brings me back to marketing and IT needing to get along better – there's a lot of value in getting the relationship right. As Tim noted, some of the tension can be attributed to differing goals: IT teams necessarily emphasize security and mitigating risks to company data and systems, while marketers are all about effective outreach. Not exactly yin and yang. Even if opposites don't necessarily attract, they need to in this case. It's not enough to merely bridge the divide; companies to think about redesigning their functions to work more effectively with each other.
ITGabs's insight:
Guerrilla Marketing + Hacking, kick ass combination
See on www.linkedin.com